Strong
is a
Super Mutant
NPC
in
Fallout 4
.
Strong Information
Famous lines: "Strong confused! Strong Smash!"
Characteristics / Services
Can be recruited as a Companion
Is a budding thespian, enamored with Shakespeare.
Provides impressive support with heavy artillery.
He dislikes the main character when entering or wearing power armor.
Likes it when you help others or are nice (unless they are brotherhood members it seems).
Dislikes when you actively steal from living people.
Dislikes when you successfully lockpick.
Sometimes when you talk to him, he will give you a random kind of meat.
Associated Quests
Video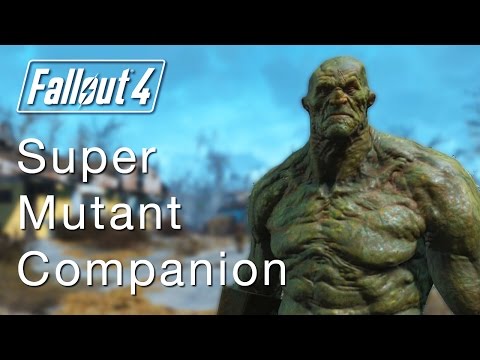 Character Alignment
How this character responds to your choices
| Name | Generous | Selfish | Nice | Mean | Peaceful | Violent | Chem Use | Chem Addiction | Donating | Alcohol |
| --- | --- | --- | --- | --- | --- | --- | --- | --- | --- | --- |
| Strong | | | -- | | | | -- | -- | -- | |
| Name | Consume Alcohol | Eat Corpse | Give Item | Hack Computer | Heal Dogmeat | Modify Armour | Modify Weapon | Murder Non-Hostile | Naked | Pick Lock (Owned) | Pick Lock (Unowned) | Pickpocketing | Speech Success | Theft | Use Power Armor | Use Vertibird |
| --- | --- | --- | --- | --- | --- | --- | --- | --- | --- | --- | --- | --- | --- | --- | --- | --- |
| Strong | | | | | | | | | | | | | | | | |
Companion Perk Information
At high
Affinity
the following perk unlocks for you:
Strong Stats
| Name | Level | XP | HP | DMG Resistance | Perception | Abilities | Items |
| --- | --- | --- | --- | --- | --- | --- | --- |
| | | | | | | | |
Notes